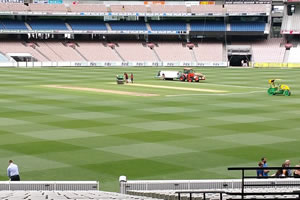 Melbourne on Boxing Day is a buzz with activity. If you are in the centre of the city the retails stores will be opening slightly late to massive crowds of bargain hunters lining up for the incredible Boxing Day sales. And make sure you don't get in the way of these fanatical shoppers when they are about to get their hands on a good discount item.
You'll probably need refreshments when you take time out and we have some great restaurant and cafe ideas.
And if you are just on the skirt of the CBD near the Melbourne Cricket Ground you will notice people on a pilgrimage to the traditional opening of the Boxing Day Test cricket match.
A gorgeous city with lots to do and widely applauded as one of the worlds most liveable cities you will find lots to do at at parks and venues along the Yarra River, CBD, Federation Square and Southbank, South Wharf and Docklands.
Have a great Boxing Day in Melbourne
Boxing Day Melbourne Ideas