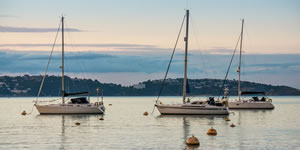 Boxing day in Brisbane is that perfect day for polishing off the Christmas leftovers. Or people of Brisbane it's time to get out and about and enjoy this fantastic day. Whether it be a marvelous stroll along the Brisbane River or the frantic chaos of the Brisbane Boxing Day sales.
Whatever your choice make sure you get out and let the magic happen and your body will be all the better for working off that heavy Christmas lunch! Many shops and restaurants and activities will be open in the City as people are looking for bargains in one of the biggest shopping days of the year. Enjoy, and remember it's only 5 days now until New Years Eve!
Boxing Day Brisbane Ideas for Things to Do
What's on your mind the day after Christmas in Brisbane. Is it Shopping? Well if you are out and about try and relax that little bit more and grab some food and drinks. We hope some of these ideas will help make your Brisbane Boxing Day a more enjoyable one.
Sail Australia

Brisbane River

/

02 4322 8227

Boxing Day on the Brisbane River

Boxing Day in Brisbane is the perfect day to avoid the retail sales commotion and head out on the Brisbane River. Quiet and relaxing after the rush of Christmas. You deserve it. And Sail Australia has some great options of boats available to suit varying budgets.

Website

|

Email

Boxing Day Functions

Byblos is the perfect venue for your next summer function. Whether it be a wedding or an office party or family get together. This awesome venue has the delights of middle eastern Lebanese cuisine! And a touch of fun and glam overlooking the Brisbane River.

Website

|

Email

Queensland Pops Orchestra

Friends of the Pops

It's nearly the new year and Boxing Day is the perfect day to get your new year renewal of the Friends of the Pops sorted. Friends of the Pops also makes the perfect gift present for people close to you. Brimming with culture and fun the Friends of the Pops will be the perfect way to plan for the new year calendar.

Website

|

Email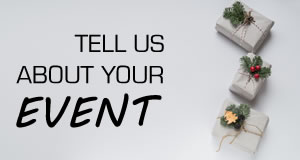 Brisbane's Summer Celebrations are about to get Hotter.
December in Brisbane is a beautiful time of year for the Sunshine State. Getting out and about in the Christmas, Boxing day holiday period for shopping or fun is a staple of Australian life. If you are out shopping then maybe it's for new dress or suit for the upcoming NYE party. Yes, Brisbane's magnificent NYE Party is only a few days away. Have you checked out all the great Brisbane NYE Ideas? Get your crew together and get ready to have fun this New Year's Eve.