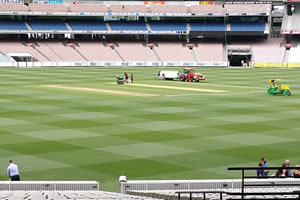 Melbourne on Boxing Day is a buzz with activity. If you are in the centre of the city the retails stores will be opening slightly late to massive crowds of bargain hunters lining up for the incredible Boxing Day sales. And make sure you don't get in the way of these fanatical shoppers when they are about to get their hands on a good discount item.
You'll probably need refreshments when you take time out and we have some great restaurant and cafe ideas.
And if you are just on the skirt of the CBD near the Melbourne Cricket Ground you will notice people on a pilgrimage to the traditional opening of the Boxing Day Test cricket match.
A gorgeous city with lots to do and widely applauded as one of the worlds most liveable cities you will find lots to do at at parks and venues along the Yarra River, CBD, Federation Square and Southbank, South Wharf and Docklands.
Have a great Boxing Day in Melbourne
Boxing Day Melbourne Ideas for Things to Do
Post Christmas, the traditional Boxing Day Sales are on all over the shopping precincts. Melbourne shopping can be fun and also there are many places open for east and drinks to aid recovery from all the celebrations. So whether it's a restaurant, bar, pub, club, hotel or other we hope these ideas will make your Boxing Day in Melbourne that little bit better.
Boxing Day

Are you busy shopping at the Melbourne Boxing Day Sales? Right across from the Flinders St Railway Station is the iconic Young and Jackson Hotel and away from the busy streets it provides a refreshments retreat. Stop by for a cool drink or put your feet up this Boxing Day and dine in for lunch! The team at Y & J look forward to seeing you come thru the doors!

Website

|

Email

Boxing Day Serenity

Ah the Serenity away from the crazy Boxing Day sales in Melbourne's retail strips. The quiet drift of the slow flowing Yarra River meanders by as you can relax at Pilgrim. Great tasting treats and quenching beverages to match. Make your Boxing Day a Pilgrim one!

Website

|

Email

Boxing Day Rushing By

While people are rushing to get the latest bargain, take a breather and watch on from Bearbrass . Or if you are heading to the Boxing Day Test then Bearbrass will be the place to be for a snack and a refresher before you go or to digest afterwards.

Website

|

Email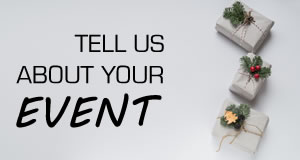 The Big Days of Summer just get Bigger
If you have got past the Melbourne Boxing Day sales or festivities then it's time to look forward to New Year's Eve. We rate NYE in Melbourne one of the most wonderful events in the Big Days Calendar. So make sure you get your skates on and get organised for New Years Eve Melbourne.